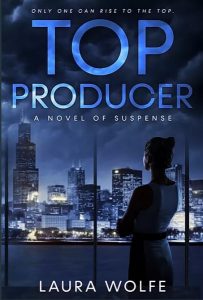 Top Producer: A Novel of Suspense by Laura Wolfe
When Mara's dream job turns into her worst nightmare, she realizes it's not only her livelihood at stake—it's also her life.
Real estate newbie, Mara Butler, can't believe her luck when she lands a position with one of Chicago's top realtors, Jacqueline Hendersen. But Jacqueline's polished exterior conceals her crooked moral compass and relentless quest to win the prestigious Top Producer Award. Under Jacqueline's tutelage, Mara earns enough money to pay for her new condo and her sister's mounting medical bills. Meanwhile, she entangles herself in her mentor's unorthodox methods of creating business.
When a competing realtor ends up dead, Mara fears she might be Jacqueline's next victim. Backed into a corner by her involvement in Jacqueline's scandals, Mara faces a high-stakes dilemma. Will she risk everything she has attained, or play along in Jacqueline's murderous game? Because there can only be one Top Producer.
Review:
Totally engrossing, fast paced, and super suspenseful Top Producer is one of the best books I've read so far in 2020!  Laura Wolfe had me on the edge of my seat! 
Twenty-four year old Mara Butler has had a string of misfortune including being dumped by her boyfriend and fired in the same week.  Even her mum and dad don't hold out high hopes for her.  She's a young woman who's a bit of a klutz, struggling to pay a mortgage (for an apartment she should never have got) who attracts negativity wherever she goes.  But she has a dream.  Glued to programs about real estate, she'd dreaming of becoming a big time realtor.
Lying at her interview, saying she had walked out of her last job when really she'd been fired gives her interviewer a glimpse into her personality.  Add to that shoes that don't fit and mismatched clothes, and Jacqueline Hendersen can see two things, Mara needs money and she lies – making her perfect for the job!  Becoming Jacqueline's personal assistant at Greystone fills Mara with hope of fulfilling her dreams.  Tipping her last twenty bucks into the homeless guy's lap, and determined to make money to help with her sisters medical bills, Mara is all set, sleeves rolled up, notebook open, ready to fly.
The trouble with flying high is that there is a long way to fall.  Things aren't quite how Mara expected them to be.  Some deals seem a bit shady and her boss is extremely demanding.  Add to that the constant warnings about Jacqueline, and Mara reluctantly takes off the rose-colored spectacles.  I mean just how 'creative' can one get when selling property while still remaining within the law?  Can the lure of earning big and success turn a good person bad?  Maybe that person always had a little gray inside them just longing for an outlet?  The real question is, what line is Mara willing to cross?
Laura Wolfe's writing style is incredible and unique. Her story-telling is crisp, clean and well-written. With interesting, intriguing characters and a clever well-conceived plot, Top Producer is indeed an entertaining novel of suspense.  It is a gripping crime, mystery and thrilling page-turner that comes highly recommended by Artisan Book Reviews. Book reviewed by TN Traynor for Artisan Book Reviews.
Purchase Top Producer: A Novel of Suspense by Laura Wolfe today!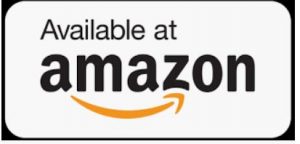 Top Producer: A Novel of Suspense by Laura Wolfe
Published by Blue Pond Press on May 21, 2020
Genres: Crime Thriller, Mystery, Suspense
Pages: 301
Format: Kindle, Paperback
Buy on Amazon
Goodreads